Our couriers will always make at least 1-2 delivery attempts to your delivery address. If they cannot reach you, they will either deliver it to your nearest Access Point or return it to the sender.
💡 Tip: To check your parcel's current location, you can visit our article on how to track your order.
Upon checking the tracking information, you'll probably be encountered with either of these scenarios:
1) If your parcel is still on its way, you re-arrange delivery from the courier notifications you would've received in your email address: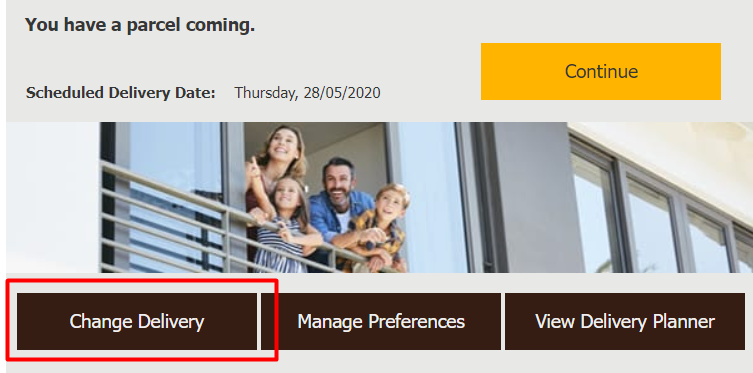 You may also sign up to UPS My Choice, which allows you to re-schedule or change your delivery address online.
2) If your parcel was already delivered to an Access Point, you'll sadly not be able to re-direct the delivery. This will be held for 7-10 days, and you'll need to pick it up with a valid ID.
3) If your parcel is returning or was returned to the sender, please contact us through this form, and we'll either arrange a new delivery or refund you for your order.
In any case, you can always contact our couriers to check your parcel's status.