Change of plans? Trouva gives you the flexibility to cancel your order before it gets dispatched by the boutique.
📌 Important: We cannot guarantee a cancellation if your order has already been confirmed and processed for dispatch.
To request a cancellation, please follow these steps:
1) Open our support contact form.
2) Fill out the form with your email address, query, order number, boutique and description of the issue. The type of query is Order query > I want to cancel my order.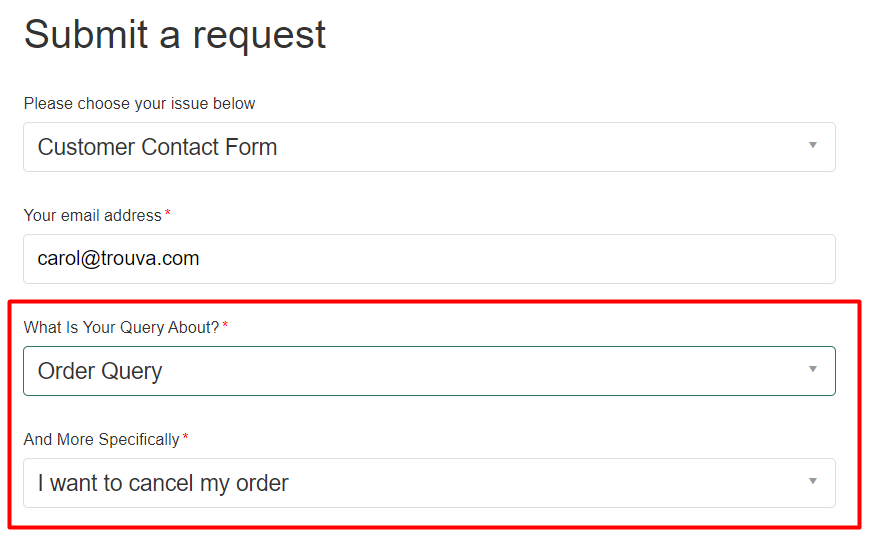 3) Click on "Submit".
All done! Our support team will get in touch as soon as possible with a reply.
If your order was already dispatched, we won't be able to cancel it. In that case, please go to our tutorial How do I return an item?