Our independent boutiques usually have different sales channels, such as in-store, online shop and Trouva, among others. This means that occasionally, customers can place an order for an item that has been sold elsewhere. We're doing our best to implement strategies to prevent this from happening.
If this is the case with your order, our support team will contact you as soon as they find out of the issue. You will also see a disclaimer in your order review page: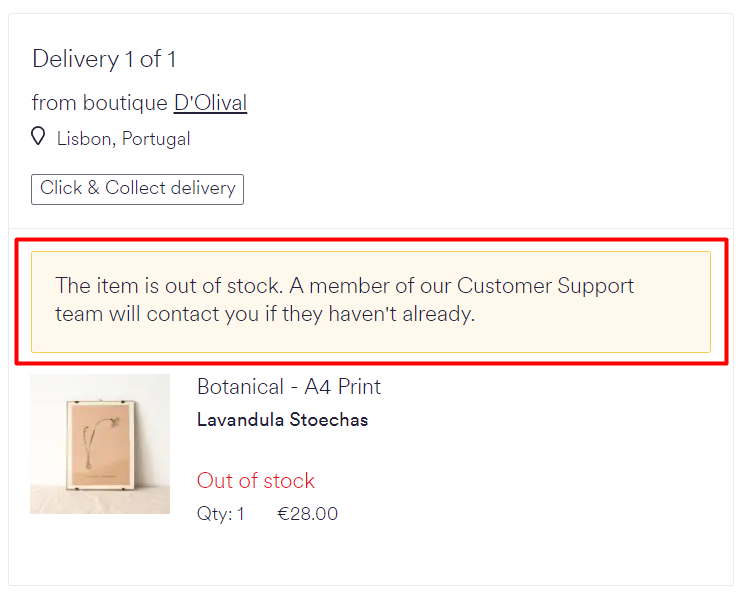 Basically, you'll be offered 2 options:
A relevant alternative chosen by our boutique partner
A refund for the out-of-stock item
If you opt for a refund, this will be issued immediately, and can take 3-5 working days to settle back to your original payment method.
💡 Tip: To be notified when the product becomes available again, you can activate stock notifications.