All orders are lovingly prepared by the boutiques you have ordered from, and sent from their particular addresses. Therefore, if you have ordered from multiple boutiques, your delivery will come split across multiple packages.
You can track the progress of each of your parcels from your order review page. You will find a link to live tracking information next to each boutique you have purchased from in your order summary.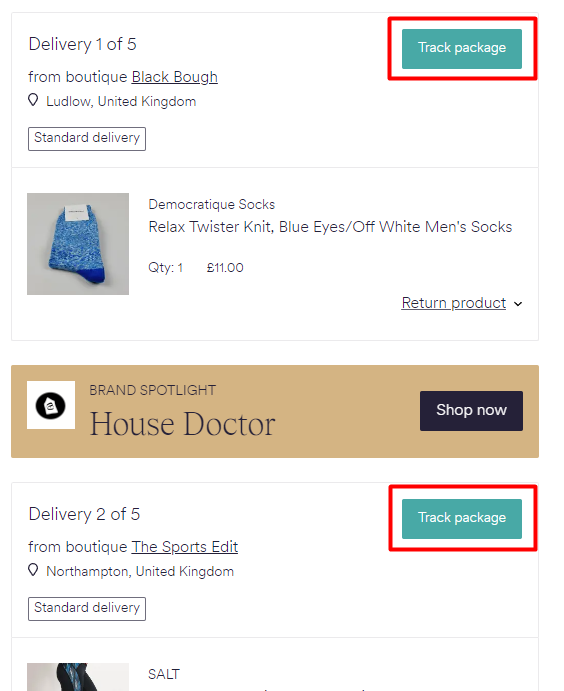 💡 Tip: Your parcel hasn't moved in 3-4 days? Please contact our support team, who will happily look into this for you.