There are two easy ways to track your order:
Once you've entered either of the sites, simply follow these steps:
1) Click on "View order details".

2) Check the order status:
Awaiting boutique confirmation: the boutique hasn't still processed your order, this should be done in up to 3 days after the purchase.
Track package: the boutique has already confirmed your order, and your tracking information is available.
3) If your tracking information is available, you can check the delivery status by clicking on "Track package".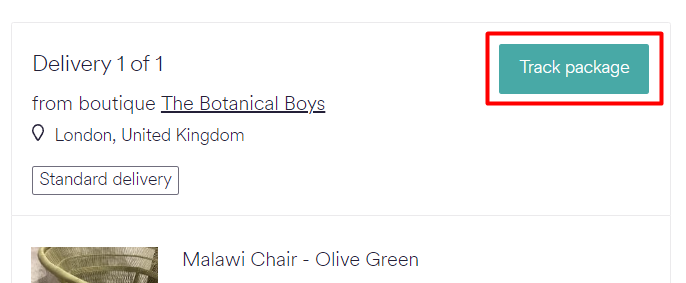 4) Check the delivery status on the tracking page:
Pre-transit: the parcel hasn't been dispatched yet.
In transit: the parcel is on its way to you, and you may see an estimated delivery date.
Out for delivery: the parcel is being delivered today.
Delivered: the parcel has already been delivered.

📌 Your tracking page has not updated in 3-4 days? Please contact our Support team using the 👉 contact form.