If you're unsure about the size you need, please visit our size guide. This is organized per brand, allowing you to get the accurate measurements for the item you're interested in.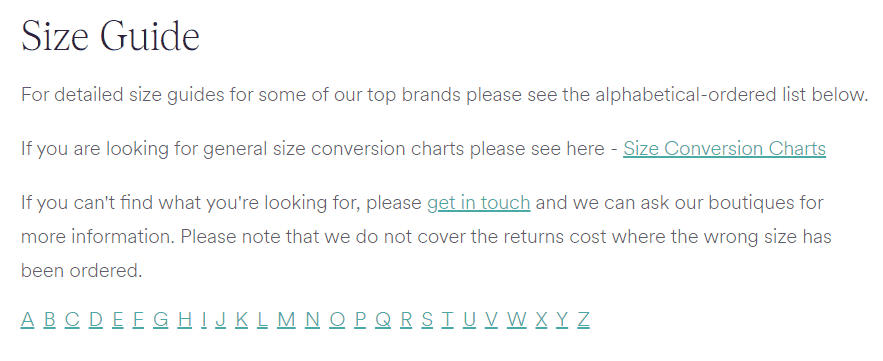 💡 Tip: For general size conversion charts, you can visit our size conversion page.
If you can't find what you're looking for, please get in touch, and we can ask our boutiques for more information. Please note that we do not cover the returns cost where the wrong size has been ordered.