It's great to hear that you have a discount code or gift card! Before you use it, you should take the following into consideration:
The discount code doesn't apply to the shipping cost, should there be any.
You'll need to make at least a £5 payment to complete checkout, either for shipping or for items.
It's not possible to use more than one gift card code at a time. If you have more than one gift card and would like to combine the values onto one giftcard please contact support@trouva.com and we can do this for you
To take benefit from your voucher, please follow these steps:
1) Go to your basket.
2) Click on "Continue to checkout".
3) In the first checkout step, you'll see a section called "order summary". You can paste your code right below, in the field "Promo code / gift card":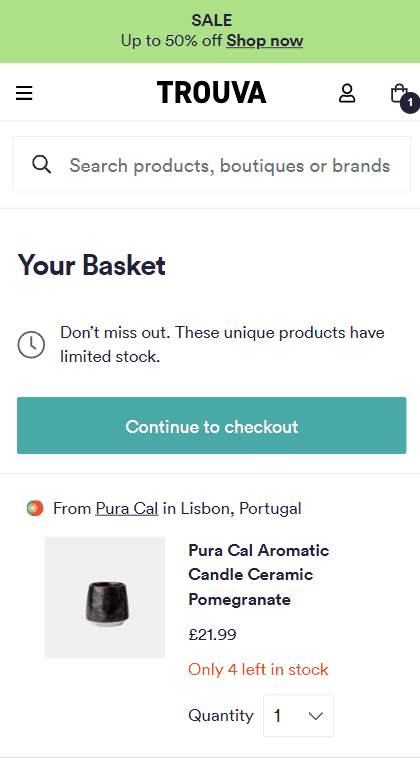 4) Click on "Apply".
Done! You'll see the updated total. If you haven't used the entire voucher amount, our support team will be in touch soon to provide you a code for the remaining amount.
💡 Tip: Having issues with your code? Please contact our support team, and we'll be happy to help.