As Trouva is a marketplace, we don't actually stock any items ourselves, so the VAT receipt would actually be provided by the store which sent the item.
If you need a VAT receipt, please contact us, and we'll ask the relevant boutique for it:
1) Open our support contact form.
2) Fill in the form with your email address, the type "General enquiry", the boutique name and a description of what you need. Please include details such as order number, name, VAT number and address.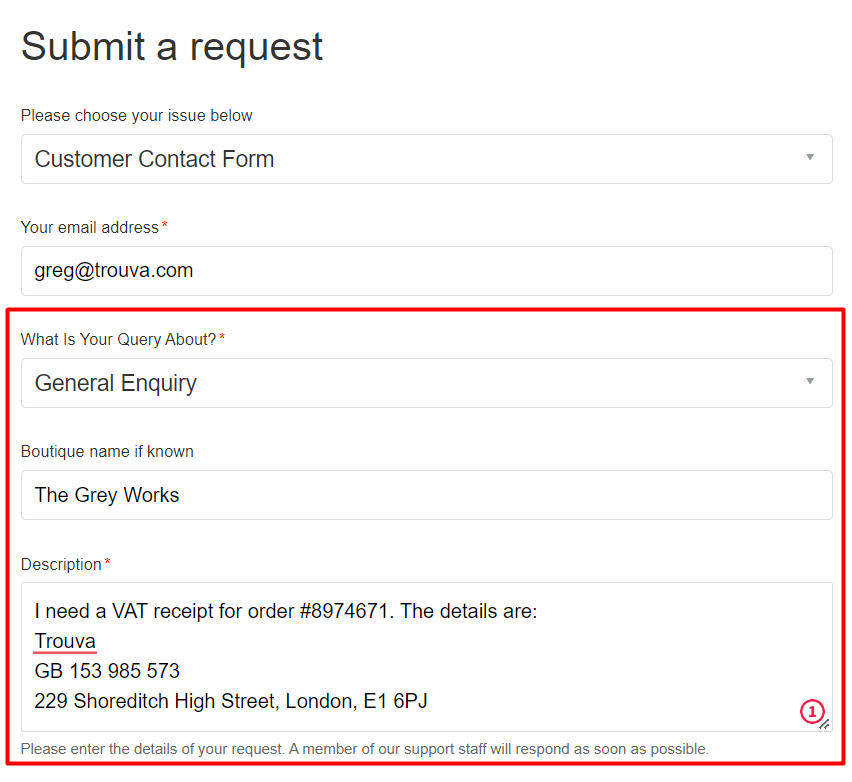 3) Click on "Submit".
Done! A member of our support team will contact you with the information soon.