While it's not always possible to reschedule a delivery for a certain date, you may be able to do it if your parcel is in transit. To check your parcel's location, you can simply track it from your order review.
💡 Tip: If our couriers have missed you, please visit our article What happens if I'm not in when my order arrives?
There are three different ways in which you can re-arrange your delivery:
1) Reschedule your delivery from the courier notifications you would've received in your email address: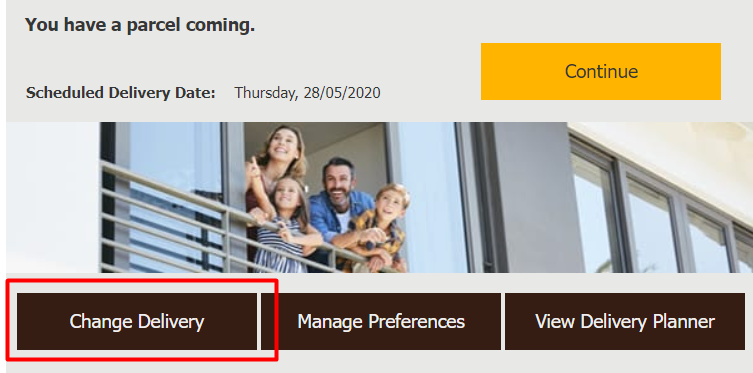 2) Alternatively, sign up to UPS My Choice or My DHL Parcel, which allows you to reschedule or change your delivery address online.
3) Lastly, you can contact our couriers directly to suggest a new delivery date.