If your tracking information shows that your parcel has been delivered, but you still haven't received it, there's a chance it was misdelivered or lost in any way. If that's the case, you're entitled to a replacement or refund for your order.
📌 Important: Misdelivery cases must be reported within 7 days of delivery confirmation.
We ask that you please follow these recommendations:
1) Check the surrounding areas as sometimes the courier will try and leave it in a 'safe place' such as porches, backdoors or behind things that may be in the immediate vicinity of your property.
2) Check with your neighbours if the parcel has been delivered to them instead.
3) Should this fail, please contact us though our support form with your email, type of query, order number and description of the issue: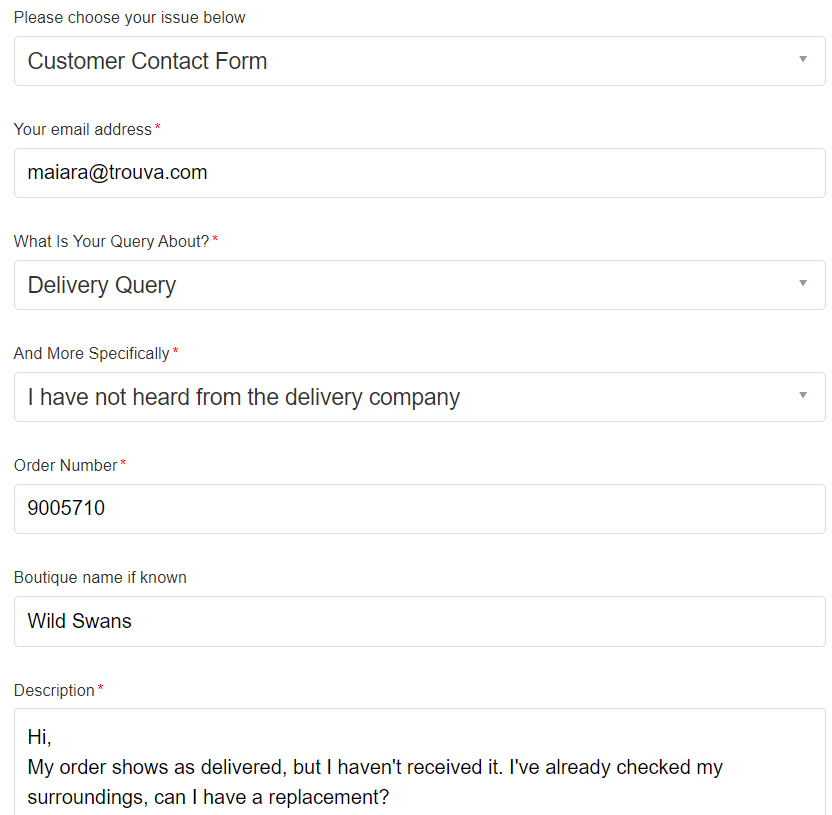 Done! Our support team will raise a loss investigation with the couriers. If the parcel is declared missing, a replacement or refund will be arranged.