If you made a mistake with your delivery address, or need to re-direct your delivery, there's still a chance that we can amend it for you.
📌 Important: We cannot guarantee an address amendment if your order has already been confirmed and processed for dispatch.
In any case, we ask that you please flag the issue to us:
1) Open our support contact form.
2) Fill out the form with your email address, query, order number, boutique and description of the issue, including the new delivery address. The type of query is Order query > I want to amend my order.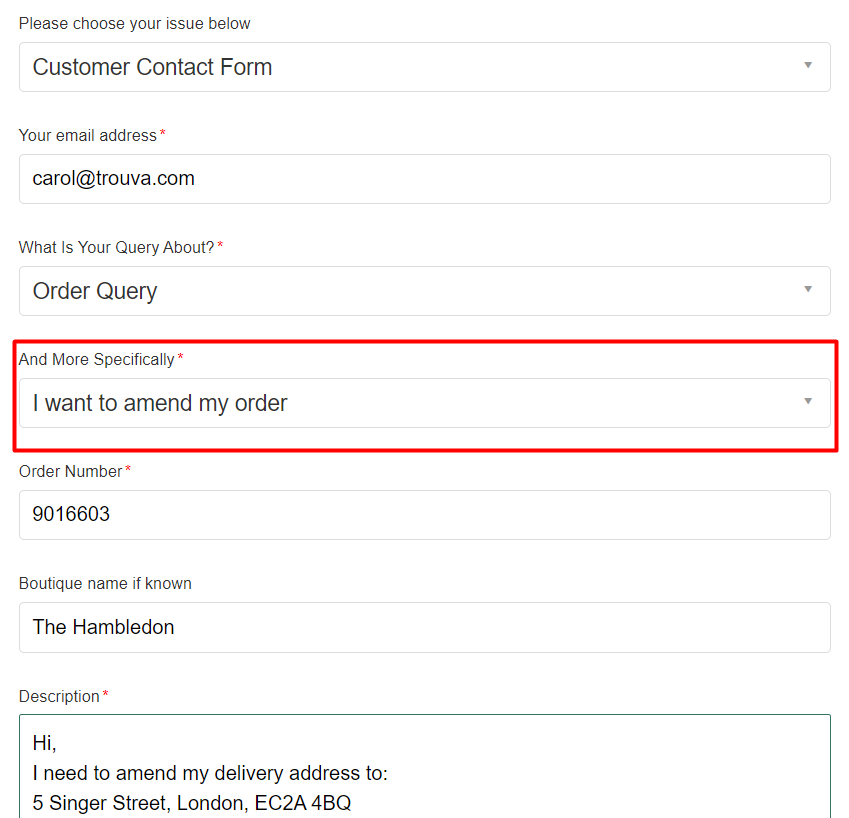 3) Click on "Submit".
All done! Our support team will get in touch as soon as possible with a reply.
💡 Tip: If the order is already in pre-transit or transit, there is a chance you can amend the address online from either from the courier notifications, UPS My Choice or My DHL Parcel.