Our shipping costs may vary depending on:
Your delivery location
The boutique(s) location
The number of boutiques you're ordering from
The delivery option you choose: premium delivery, premium express delivery, and Access Point delivery
📌 Important: The shipping charges are calculated per boutique, and will add up at checkout. This means that if you order from 2 different boutiques, you'll be charged 2 delivery fees.
To understand how much your delivery will cost, we suggest that you have a look at our delivery information page. There you can select the delivery country, and search for the shipping cost depending on the boutique location. If you scroll down, you'll also see the premium express delivery and Access Point delivery options.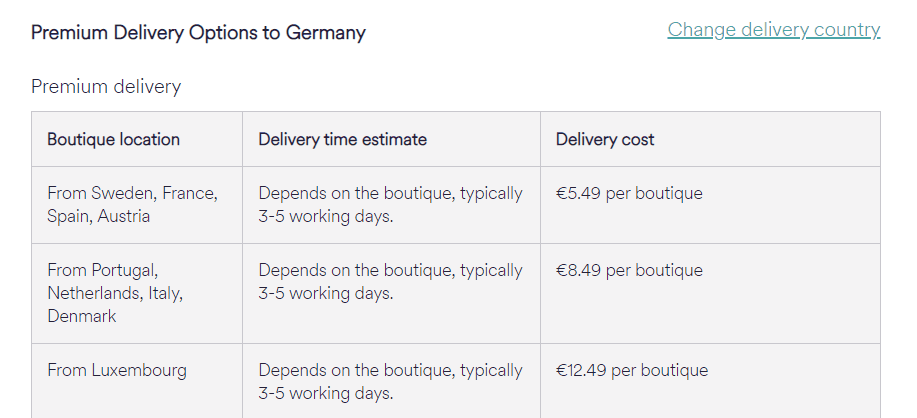 💡 Tip: In addition to the shipping fee, customs and duties may apply if you're purchasing outside the EU or the UK. Please visit our article Will I be charged customs or duties? for more information.