If at some point you wish to eliminate your account, our agents can help you. However, please be aware that by doing that, all the information related to your email address will be erased, such as orders, wishlists, addresses, and payment details.
Please contact us through the support form, and we'll remove it for you. Please make sure to include your email address, the type of query, and a description of the request.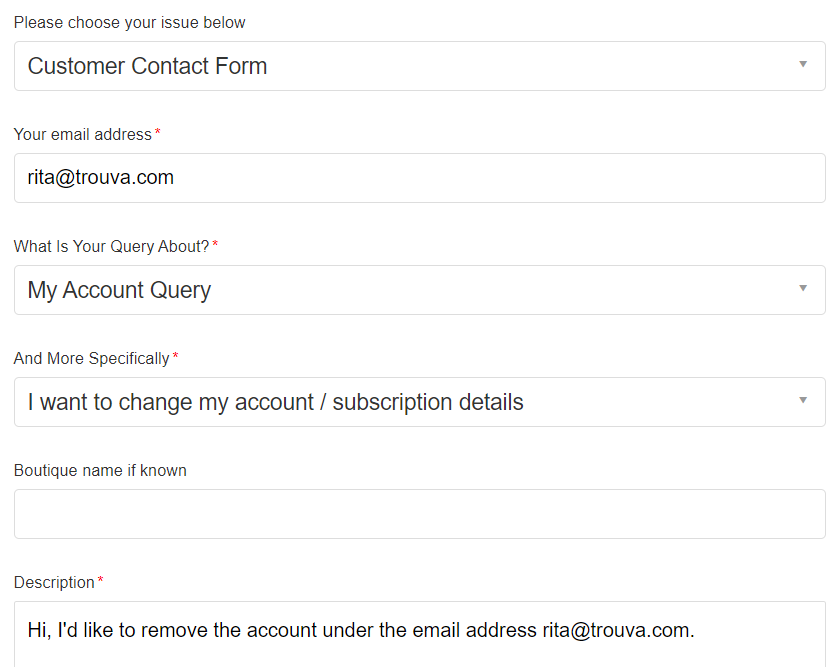 After you submit the request, our support team will get in touch with you with an acknowledgement.
📌Important: It might take up to 28 days for the data to be definitely eliminated, in light of the GDPR regulations.